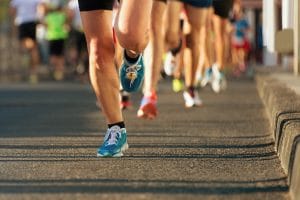 Summer is a great time to head outside and enjoy the community of Astoria. There are always so many events happening that you, your friends, and your family can enjoy. We also want to remind you that we can offer cosmetic and restorative care to ensure you attend these events with a full and beautiful smile!
Community Events in Astoria, NY
NYRR Open Run: The Open Run is a series of free weekly running and walking events head across all five boroughs. One will take place in Astoria Park on Saturday June 30th from 9am until 10am. The event is free and open to runners of all ages and experience levels. Dogs are welcome too! The park is located between 19th Street between Astoria Park South and Ditmars Boulevard.
Waterfront Concert Series: The 2018 Waterfront Concert Series starts in July, which Disco Dancin' Machine performing July 12th from 7:30pm until 10pm. Concerts take place on Astoria Park Lawn between Hell Gate Bridge and Pool Queens.
School of Rock: On Thursday June 21st you and your friends or family can enjoy a free movie on Astoria Park Lawn (on Shore Boulevard between Hell Gate Bridge and Pool Queens) from 8:30pm until 10pm. This week will be the film School of Rock.
2018 Independence Day Celebration: On Thursday June 28th from 7:30pm until 9:40pm you can enjoy the 2018 Independence Day Celebration at Astoria Park. There will be a fireworks display and a performance by the Patriot Brass Ensemble.
Do You Need a Dentist?
At Jeffrey Leibowitz, DDS, we can help address an array of common oral health issues. We've proudly served our patients in Astoria, NY (including Queens, Manhattan, Brooklyn, and all surrounding communities) since 1991. To schedule an appointment with Dr. Leibowitz, call our office in Astoria today at 718-728-8320.