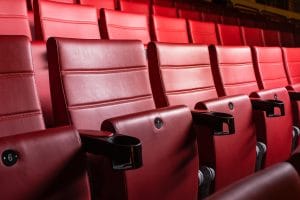 During the summer, Astoria is host to a number of fun events. In today's blog, we're going to take a break from dentistry to talk about a few community events happening this weekend. If you're looking for something fun to do with your friends and family, Astoria has you covered. In addition, we can provide cosmetic procedures to ensure you have a bright, beautiful smile during summer events!
Community Events
Astoria NY Film Festival: The Astoria NY Film Festival is happening this weekend! On Friday, June 8th there will be a welcome reception, with films being screened on Saturday, June 9th from 11am until 7pm. The festival will take place at the Zukor Theater in the Kaufman Astoria Studios at 35-11 35th Avenue.
Astoria Park Carnival: The Astoria Park Carnival takes place from now until June 10th at Astoria Park on 100 Hoyt Avenue North. Admission and parking will be free and the event is open to people of all ages. There will rides, cotton candy, games, and more!
Wonder Woman in Astoria Park: The Astoria Park Alliance will be screening Wonder Woman on the Astoria Great Lawn (Shore Boulevard between Hell Gate Bridge and Playground Astoria) on Friday, June 8th from 7pm until 10pm. The movie (and the popcorn) will be free! Bring your own blankets and picnic if you like!
Keith Hernandez Book Signing: Keith Hernandez will be having a book signing at Book Culture LIC (26-09 Jackson Avenue) on Friday, June 8th from 12:30pm until 2:30pm.
Ready for an Appointment?
At Jeffrey Leibowitz, DDS, we can make sure you attend your next big event with a brighter smile. We've proudly served our patients in Astoria, NY (including Queens, Manhattan, Brooklyn, and all surrounding communities) since 1991. To schedule an appointment with Dr. Leibowitz, call our office in Astoria today at 718-728-8320.