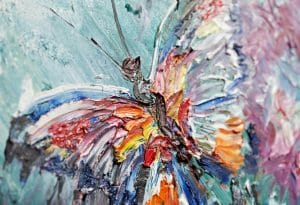 Once again, we would like to take a little break from dental topics to focus on our community. There are fun events taking place this weekend for people of all ages, from oil painting classes to a chance to meet a Disney princess. Don't forget we're also here to help you enjoy improved oral health and a brighter smile, so talk to us today.
Community Events in Astoria, NY
Oil Painting Beginners Class: Olja Stipanovic will be teaching an oil painting beginners class from now through March 12th. The classes take place on Mondays from 7:30pm until 9pm. Total cost is $300 but you can also arrange a weekly payment. Classes will take place at AlterWork Studios on 30-09 35th Avenue.
Meet Princess Belle: ACD Play Space (3124 38th Street) will be having a Valentines Breakfast with Princess Belle on Saturday, February 10th from 10am until 11:30am. Admissions $35 per child (includes one adult and 20% of a sibling) and $5 per additional adult. Spots are limited so they encourage tickets to be purchased in advance. Breakfast will include kabobs, fruit, bagels, juice, and coffee for adults. Children will enjoy dancing, storytime, arts and crafts, and photos will Belle.
Valentines Sweetheart Party: Katch Astoria will be hosting a Valentines Sweetheart Party on February 10th from 8pm until 1am. Admission is free and the venue is located at 31-19 Newtown Avenue. There will be dancing and free roses for your date!
Do You Need an Appointment?
At Jeffrey Leibowitz, DDS, we want to help you on the road to a healthier and more attractive smile. We've proudly served our patients in Astoria, NY (including Queens, Manhattan, Brooklyn, and all surrounding communities) since 1991. To schedule an appointment with Dr. Leibowitz, call our office in Astoria today at 718-728-8320.