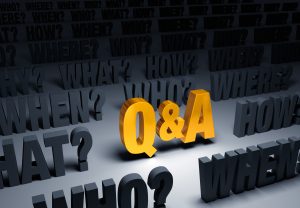 You have a number of different options or addressing tooth loss. However, dental implants can provide a more secure and natural looking way to restore your smile. Do you have questions about implant placement? What should you expect from the procedure?
Frequently Asked Questions About Placing Dental Implants
Question: Who makes a good candidate for the procedure?
Answer: We will need to examine your smile to assess any underlying health issues, as well as the strength of your jawbone, before we can proceed with the procedure. Afterward, we can tell you if you will need treatment before placement begins. Gum disease is a major factor we look at, as the advanced stage of the disease can cause implant failure.
Question: How are they placed?
Answer: We will choose the optimal area for placement and an oral surgeon will insert the implant. The area will then need to heal, a process that allows the jawbone and dental implant to bond, securing the new tooth like a natural tooth root. The final step involves placing the restoration.
Question: What does restoring one involve?
Answer: We will create a custom-made dental crown from lifelike ceramic. The crown will be attached to the new tooth with an abutment. Your new tooth will then look natural and blend with your smile.
Question: How long do your new teeth last?
Answer: With proper care and attention, your new tooth can last for decades, if not a lifetime. You will need to see the dentist every six months for a checkup and cleaning, which keeps the smile (including your dental implant) healthy and allows your dentist to monitor the new tooth. At home, you need to make sure you're brushing your teeth twice a day and flossing once a day. If you have any questions or concerns about addressing tooth loss, then please contact our office today.
Do You Have a Missing Tooth?
At Jeffrey Leibowitz, DDS, we can rebuild your smile with a lifelike and durable dental implant. We've proudly served our patients in Astoria, NY (including Queens, Manhattan, Brooklyn, and all surrounding communities) since 1991. To schedule an appointment with Dr. Leibowitz, call our office in Astoria today at 718-728-8320.