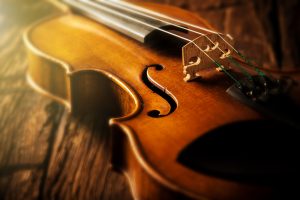 Occasionally, we like to take time in our blog to highlight all of the fun and exciting events taking place in our community. This weekend there's everything from a pop up shop to a children's concert. In addition, don't forget that we're always available to help you obtain a beautiful smile with a comprehensive and caring approach to dentistry.
Astoria, NY Community Events
Fiddle Foxes: Your kids can enjoy a free preview concert of the Fiddle Foxes at the Steinway Reformed Church (41-01 Ditmars Blvd) on Saturday, September 9th from 10am until 11am. The concert is aimed at children up to age five. There will be music, instrument/enrichment play, yoga, dance, and a meet and greet with Jaclyn, Tracy, and the Fiddle Fox.
Pop Up Shop: Luludi Living Art will be hosting a pop up shop of women-owned businesses. The shop will be located at 2307 24th Avenue. You can stop by on Saturday, September 9th from noon until 4pm. Admission is free and there will be free snacks and drinks as well.
Rethink Plastic: The Variety Boys and Girls Club of Queens will be hosting a screening of A Plastic Ocean, a full-length documentary that focuses on the impact plastic is having on our oceans. The screening is sponsored by the New York City Chapter of Organizing for Action. The screening takes place on Saturday, September 9th from 2pm until 5pm. The Variety Boys and Girls Club of Queens is located at 21-12 30th Road.
Ready to See a Dentist?
At Jeffrey Leibowitz, DDS, we strive to help patients in our community enjoy healthy and beautiful smiles. We've proudly served our patients in Astoria, NY (including Queens, Manhattan, Brooklyn, and all surrounding communities) since 1991. To schedule an appointment with Dr. Leibowitz, call our office in Astoria today at 718-728-8320.