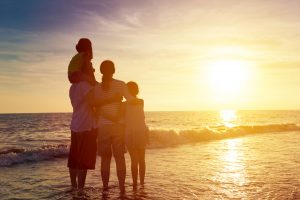 We're in the last days of August, which means summer is coming to a close and fall will be here soon. Now is your last chance to enjoy the hot weather before the city starts cooling down. Fortunately, there is plenty to do in Astoria and we want to take a little time in our blog to highlight some upcoming community events.
Community Events in Astoria, NY
$1 Beach Ride: Using the on-demand bus pooling app Skedaddle, you can book a $1 ride to the beach on Saturdays between now and Labor Day weekend. On Saturday, August 26th, the beach destination will be Sandy Hook Beach. To sign up, you can download the app onto your smartphone or visit www.letsskedaddle.com.
Magic Music Tea Party: Fiddle Foxes will be performing a kids concert and hosting a magic tea party and storytime on Saturday, August 26th from 9:30am until 10:15am. The show takes place in Astoria Park near 23rd Avenue and 19th Street. Admission is $10 per family and kids and parents alike are urged to wear fun costumes and hats.
National Dog Day Celebration: To celebrate National Dog Day, The Brass Owl is donating 10% of their profits on Saturday, August 16th to the Social Tees Animal Rescue. There will also be a pet supply drive, so be sure to bring any food, toys, or other supplies for dogs. There will also be special treats for your dog, which you are welcome to bring. The Brass Owl is located at 36-19 Ditmars Blvd.
Do You Need an Appointment?
At Jeffrey Leibowitz, DDS, we can examine your smile and create a personalized treatment plan to help you enjoy a healthier and more attractive smile. We've proudly served our patients in Astoria, NY (including Queens, Manhattan, Brooklyn, and all surrounding communities) since 1991. To schedule an appointment with Dr. Leibowitz, call our office in Astoria today at 718-728-8320.