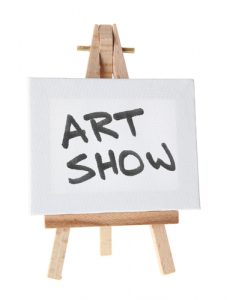 During the month, we like to set aside a couple blogs to cover events taking place in our community. Astoria is a beautiful and unique community, with much to offer our residents. In addition, if you want to embrace the summer with a brighter smile, remember that we offer a number of cosmetic dental procedures to erase teeth stains and improve the beauty of smiles.
Community Events
Summer Solstice Sock Drive: Take Two NYC will be organizing a Summer Solstice Sock Drive on Friday, June 16th from 5pm until 11pm at SingleCut Beersmiths Taproom (19-33 37th Street). Admission is $1 and by donating a pair of socks, your first beer is free (or you can receive $10 off a case of SingleCut). On June 21st, socks and proceeds will be distributed to those in need.
Spring Art Shows: The Brooklyn Waterfront Artists Coalition (BWAC) will be hosting three spring art shows from June 17th at 1pm until June 18th at 6pm. Admission is free and the shows take place at 481 Van Brunt Street, Door 7. The shows will be Rites of Spring, Wide Open 8, and Recycle 2017. There will be art and performances from over 150 different artists.
Tokens Comedy Show:
2017 Independence Celebration: The Central Astoria Local Development Coalition will be having an Independence Celebration on June 29th from 7:30pm until 9:30pm. Admission is free and you can enjoy music and firework's on the Astoria Great Park Lawn on Shore Blvd between Hells Gate Bridge and the pool
Do You Need to See a Dentist?
At Jeffrey Leibowitz, DDS, we can help improve your overall oral health with preventive, restorative, and cosmetic dentistry. We've proudly served our patients in Astoria, NY (including Queens, Manhattan, Brooklyn, and all surrounding communities) since 1991. To schedule an appointment with Dr. Leibowitz, call our office in Astoria today at 718-728-8320.