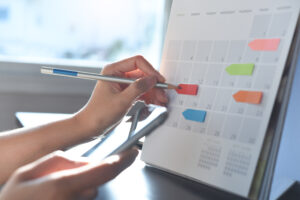 A dental exam and cleaning may seem like minor procedures, but they can help protect your smile from serious issues, including tooth decay and gum disease. Which is why if you haven't seen us in a few months, now might be the best time to schedule a visit. In today's blog, your Astoria, NY, dentist talks about the importance of a checkup and cleaning.
The Importance of a Dental Exam
Halloween has just ended and the holiday season is around the corner. Which means sugar consumption is going to climb and with it, your risk of tooth decay. Which is why you should see us now! Our team will conduct a detailed dental examination with advanced technology, such as digital x-rays and intraoral cameras, so we can identify warning signs of cavities, gingivitis, gum disease, and infection in the early stages. Often, we can provide treatment before you experience aching teeth or other uncomfortable symptoms. We then create a treatment plan to correct these concerns, keeping your smile strong in the months and years to come.
Cleaning Your Teeth
As part of the procedure, we will also complete a thorough dental cleaning. With a dental cleaning, our team will thoroughly remove all plaque and tartar from the teeth with an ultrasonic scaling device and a manual tool. The process takes a few minutes, but removes all harmful buildup from the teeth. We then polish the teeth, which not only brightens them, but makes it harder for plaque and tartar to adhere to them in the months to come. You have fresher breath, brighter smiles, and a lowered risk of tooth decay and gum disease.
Continuing Your Care at Home
Our team will also offer instructions for caring for your smile in between these visits, so you can safeguard your oral health until we see you again. This includes avoiding tobacco products, cutting back on sugar consumption, and of course, brushing your teeth twice a day for two minutes and flossing every evening. These actions remove stray food and drink particles, keeping your teeth and gums healthy and strong. If you ever experience discomfort in your smile in between your checkup visits, please don't hesitate to reach out and schedule a visit. We want to help you enjoy your best smile for years to come!
If you have any questions about how we conduct a checkup and cleaning, or if you're ready for a visit for you and your family, then please reach out to our team today to get started!
TALK TO YOUR ASTORIA, NY DENTIST ABOUT GENERAL DENTISTRY
If you are ready to help protect your smile from the onset of tooth decay and other serious concerns, then please call Dr. Jeffrey Leibowitz, DDS at 718-728-8320.