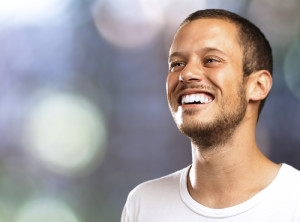 Whether you realize it or not, the appearance of a person's smile, including your own, has a major impact on how you view others, as well as how others view you. We associate white, attractive teeth with healthy individuals, and we perceive that a beautiful smile belongs to someone who is confident, young, approachable, and successful. The flip side is that those who have stained teeth are often perceived immediately as being older or having poor oral hygiene. Queens dentist Dr. Jeffrey Leibowitz shares tips for teeth whitening in Astoria, NY.
Teeth whitening isn't only the most popular cosmetic dental treatment in the country; it's also one of the most economical ways to improve your smile. If that wasn't reason enough, consider these survey statistics from the American Academy of Cosmetic Dentistry:
Nearly 75 percent of men and women believe that an unhealthy, unattractive smile hurts career prospects.
96 percent of men and women feel that clean teeth improve overall attractiveness in the eyes of the opposite sex.
99.7 percent view a healthy smile as a significant social asset.
Of those respondents, the vast majority cited the color of their teeth as the greatest area for improvement. How is it that so many people have teeth that are not quite white?
Common Culprits of Stained Teeth
The majority of stains and discoloration on teeth are reversible, if not preventable. The most superficial stains aren't actually stains at all, but plaque built up on the tooth surface. Yellow plaque, a combination of bacteria and food particles, clings to the tooth enamel if not removed by brushing or professional teeth cleaning. Because the color of the enamel itself has not been changed, using a whitening toothpaste – or any toothpaste, for that matter – is usually sufficient to brighten one's smile.
However, some substances may actually stain the enamel, requiring professional teeth whitening. For example, chewing or smoking tobacco gives teeth a yellow or brown cast. Other substances known to stain teeth include red wine, coffee, and tea. Toothpaste alone isn't sufficient to achieve the desired level of whitening. Dr. Leibowitz offers Ultradent home teeth whitening, which conveniently requires only a single, brief visit to our office. During this visit, you'll be fitted for whitening trays that perfectly cover your teeth, allowing for more consistent, uniform results.
Veneers, a Versatile Alternative to Whitening
Patients whose cosmetic complaints go beyond whitening benefit from porcelain veneers. Veneers, a common sight on the red carpet and other high-profile functions, treat a variety of minor dental flaws, such as teeth that have been cracked or chipped. Veneers, as well as bonding, also address small gaps between teeth. Because the ultra-thin layers of porcelain can be matched to virtually any shade, it's possible for the treated teeth to blend in perfectly with surrounding teeth.
Questions about teeth whitening in Astoria, NY? To learn more about cosmetic dentistry, or to schedule a consultation with Dr. Jeffrey Leibowitz, contact us at (718) 728-8320. We welcome residents of Astoria, Queens, NYC, upstate New York, and New Jersey.