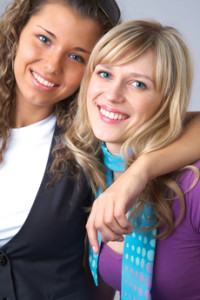 When Tooth Removal is Necessary
Dr. Leibowitz's goal is to maintain as much of your natural tooth structure as possible and is, therefore, equipped to provide the most advanced restorative dental procedures available. However, tooth extraction is sometimes necessary. If an oral health problem is not treated early enough, as in the case of a severe tooth infection or advanced gum disease, tooth removal can help prevent widespread damage to your oral and overall health. Additionally, if there is significant damage to the root–the part of the tooth that lies beneath the gum line–then the tooth must be extracted. With the utmost care to ensure your comfort, Dr. Leibowitz can remove your tooth and help restore your health.
Simple Tooth Extraction
When extracting a tooth, the first step is to administer a local anesthetic to numb the area. Once you're comfortable, Dr. Leibowitz will use a special tool to loosen the ligaments by gently moving your tooth back and forth. After the tooth is loosened, forceps are used to quickly and easily remove it from the socket. During recovery you will be required to bite on a piece of gauze to help a blood clot form in the tooth socket. Dr. Leibowitz will send you home with detailed instructions, but the general rule for aftercare is not to disturb the blood clot, which is an essential part of the healing process. To keep the clot intact, you should not smoke, drink from a straw, or spit for the first 24 hours after your extraction. You may eat soft foods the first day, but avoid chewing near the area of extraction. On the second day, you can rinse your mouth with a salt water solution and resume normal brushing and flossing, avoiding the extraction site until healed. When the tissues have healed properly, you can return for a consultation with Dr. Leibowitz regarding tooth replacement using a bridge, partial denture, or dental implant.