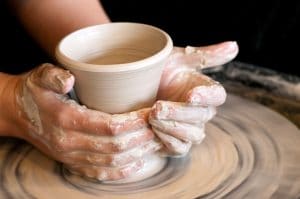 Once again, we're going to take a little break from our informative dental blog posts to take a look at our community. We're lucky to serve residents of Astoria and surrounding communities. For that reason, we like to occasionally blog about events taking place in the community and let our readers and patients know about them. In today's blog, we're going to look at a screen printing workshop, a pottery wheel class, and more!
Community Events in Astoria, NY
Screen-printing Workshop: Do you want to learn how to screen print? Then consider taking AfterWork Studios screen-printing workshop on January 13th from 10:30am until 1:30pm. The class costs $140 and teaches everything you need to know how to screen print your own shirts.
Introduction to the Pottery Wheel: AfterWork Studios will be hosting a course on the pottery wheel on January 18th until February 22nd from 7pm until 10pm. The classes cost $375, but includes a 25-pound bag of clay, two firings, tools, glazing, storage, and 18 hours of studio time. BY the time the session ends, you will have created a pot, bowl, or cup of your very own.
Way Out There: The Astoria Bookshop will be hosing author J. Robert Harris on January 18th from 7pm until 8pm. The author will be discussing his experiences as a wilderness trekker for over 50 years. He will also be discussing his book, Way Out There. The event is completely free!
Do You Want a Perfect Smile in 2018?
At Jeffrey Leibowitz, DDS, we can help you enjoy a healthier smile, addressing everything from stained teeth to missing teeth. We've proudly served our patients in Astoria, NY (including Queens, Manhattan, Brooklyn, and all surrounding communities) since 1991. To schedule an appointment with Dr. Leibowitz, call our office in Astoria today at 718-728-8320.