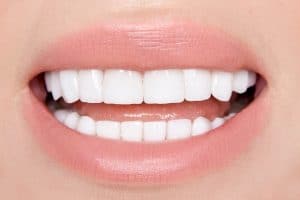 We have a number of cosmetic treatments available to address esthetic issues, including teeth stains and misshapen teeth. However, few patients are aware that we have a single treatment option that can completely transform a tooth's appearance. How do veneers change a tooth's shade and shape?
Frequently Asked Questions About Porcelain Veneers
Question: Will they match my other teeth?
Answer: Yes! They are made from porcelain, a strong material that is also stain-resistant. We can color-match the porcelain to blend with your surrounding teeth, ensuring a more natural appearance. Since the restorations cover the front and sides of your tooth, no one will be able to tell the tooth has undergone treatment.
Question: How do you create and place them?
Answer: We begin by preparing the tooth, removing a thin layer of enamel and then taking detailed impressions. The patient then returns home while we send the materials we've gathered to a dental lab. There, experts will design and fabricate the restorations. The patient returns about one to two weeks later, and we check the fit of the veneers. If needed, we can make adjustments before placing with a powerful bonding material. In as little as two visits, you can enjoy a complete transformation of one or more of your teeth. We may also use the procedure alongside other cosmetic treatments, such as bonding or contouring, to address multiple cosmetic concerns.
Question: Do they require special care?
Answer: You will care for them as you would your natural teeth, which means brushing your teeth twice a day and flossing once every night. You should also make time for a routine checkup and cleaning every six months to remove plaque and safeguard your smile against tooth decay and gingivitis. If you have any questions about our veneers, then please contact our team today.
Do You Want to Try Dental Veneers?
At Jeffrey Leibowitz, DDS, we can use cosmetic restorations to help you enjoy a more attractive smile. We've proudly served our patients in Astoria, NY (including Queens, Manhattan, Brooklyn, and all surrounding communities) since 1991. To schedule an appointment with Dr. Leibowitz, call our office in Astoria today at 718-728-8320.