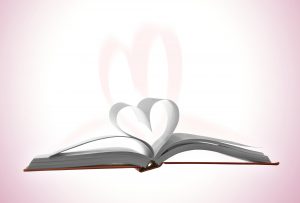 Can you believe how quickly 2017 is flying by? In today's blog, we're going to take a break from dentistry and focus on the community. There are always so many fun and unique events taking place in Astoria, especially as we near the holidays. In addition, remember that we can help you enjoy a brighter smile in time for your next gathering.
Astoria Community Events
Storytime and Craft: The World Flower Children's Foundation will be hosting a storytime and crafting event at the Queens Botanical Garden on Saturday, November 11th from 2pm until 3:30pm. The garden is located at 43-50 Main Street Flushing. There will be nature stories and botanical themed crafts. The event is for kids 10 and under and is free with garden admission.
Music and Yoga with the Fiddle Foxes: The Steinway Reformed Church will be hosting Music and Yoga with the Fiddle Foxes on Saturday, November 11th from 11:15am until 4pm. There are classes for children ranging in ages from one to five. The church is located at 41-01 Ditmars Blvd. You can call 347-867-3082 to find out more information about times and classes.
Sunday Brunch Terrarium Class: Luludi Living Art will be hosting a Sunday Brunch Terrarium Class on Sunday, November 12th from noon until 1pm. The class costs $65 and incudes materials for making a a terrarium, instruction, a croissant or muffin, or a class of wine/tea/coffee. They are located at 2307 24th Avenue.
Fertile Ground New Works Showcase: Green Space will be debuting brand new dances and hosting a post-dance discussion. You can see a variety of dancers and choreographers showcase brand new work. Call 718-956-3037 for more details.
Do You Need to See the Dentist?
At Jeffrey Leibowitz, DDS, we can help you enjoy a healthier smile in time for the holidays. We've proudly served our patients in Astoria, NY (including Queens, Manhattan, Brooklyn, and all surrounding communities) since 1991. To schedule an appointment with Dr. Leibowitz, call our office in Astoria today at 718-728-8320.