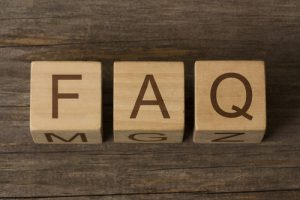 If you have crooked or crowded teeth, we have a cosmetic alternative to traditional metal orthodontics. Instead of metal braces, we can treat your smile with a series of aligners made from a BPA-free, clear plastic. Are you ready to try our invisible braces?
Frequently Asked Questions About Invisible Braces
Question: What problems does misalignment pose for my smile?
Answer: When our teeth crowd, overlap, or become crooked, bits of food can remain trapped between them. Brushing and flossing can fail to remove them, allowing bacteria to break them down and in the process, increase the risk of tooth decay and gum disease. An uneven smile also places pressure on the jaw joints, which makes the onset of TMJ disorder and bruxism more likely.
Question: How do you create the aligners?
Answer: We will take detailed impressions of your smile, as well as digital x-rays and photographs. These materials will be used to create the aligners from a clear plastic. The series will be custom-made to ensure a comfortable fit and to help correct your misalignment.
Question: How often do I need to wear them?
Answer: You should wear your ClearCorrect aligners every day between 20 and 23 hours. About once every two weeks you will upgrade to a new set as your smile is repositioned. You can remove them before meals, special occasions, or when brushing and flossing. Just make sure you wear them as long as the dentist prescribes to see optimal results.
Question: How long does treatment last?
Answer: That will depend on the extent of the misalignment and whether the patient wears the aligners daily for the amount of time the dentist recommends. But on average, treatment lasts between a year and 18 months. If you have any questions about the ClearCorrect system, then please contact our office today.
Do You Have Misalignment?
At Jeffrey Leibowitz, DDS, we can address your uneven smile using a series of clear plastic aligners. We've proudly served our patients in Astoria, NY (including Queens, Manhattan, Brooklyn, and all surrounding communities) since 1991. To schedule an appointment with Dr. Leibowitz, call our office in Astoria today at 718-728-8320.