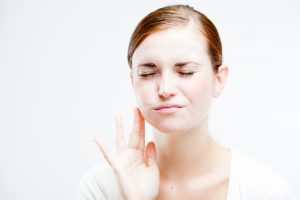 When you experience a dental emergency, the first thing you want is relief rather than advice. But knowing what to do beforehand can help prepare you to deal with a dental emergency more effectively and find relief faster. Whether one or more of your teeth are accidently chipped or broken, or a tooth is completely knocked out, seeking immediate care from your dentist is vital. Until you make it to your appointment, however, your dentist's emergency advice may include the following tips to help mitigate your discomfort and the risks of further tooth damage.
In Case of Emergency
As soon as trauma occurs to your tooth, rinse your mouth carefully to wash away any debris. If the tooth is broken or knocked out completely, then collect and rinse the tooth or the broken pieces, place them in a small container of milk, and bring them with you to your emergency dental appointment.
When your tooth is chipped or broken, the pain is often immediate, though the level of discomfort depends on how severely the tooth is damaged. You can mitigate the pain by taking an over-the-counter pain reliever that your physician has already declared safe for you to take.
In some cases of dental trauma, the tissues surrounding your tooth may become inflamed. To reduce the swelling, place an ice pack or cold compress on the appropriate side of your mouth. Reducing the swelling can make restoring your tooth simpler and reduce your risks of infection around the damaged tooth.
Once you're able, call your dentist to schedule an emergency visit. If you are unable to speak clearly or comfortably due to your emergency, then have someone call on your behalf who can explain your condition and help you schedule your appointment.
CONTACT YOUR ASTORIA, NY, DENTIST TODAY:
Jeffrey Leibowitz, DDS, a native New Yorker, has welcomed patients and families from in and around Astoria, NY (including Queens, Manhattan, Brooklyn, and all surrounding communities) since opening his dental practice in 1991. To schedule an appointment with Dr. Leibowitz, call our office in Astoria today at 718-728-8320.