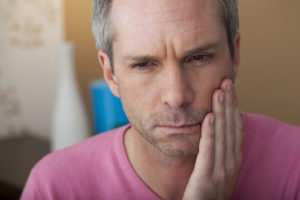 A dental emergency can mean contacting our office and scheduling an appointment right away for treatment. But what makes a problem an emergency? For example, are chipped teeth considered emergencies? We consider any pain or damage to the teeth reason enough to see the dentist for emergency treatment.
Frequently Asked Questions About Chipped Teeth and Dental Emergencies
Question: How do I respond to a chipped tooth?
Answer: If the area is bleeding, you can apply a piece of gauze. We also suggest placing a cold compress against the side of the face to reduce swelling. If possible, try and pick up any pieces of the tooth and bring them to the office. However, if this is impossible don't worry, we can still repair the tooth. We do consider a chipped tooth an emergency, so contact our office right away.
Question: What if the tooth is knocked out?
Answer: Should the tooth be knocked out completely, pick it up by the crown, never touch the roots. Rinse the tooth under gently running water to remove dirt and debris (but take care not to remove any tissue). You can place the tooth back into the socket and bite down or gently or place the tooth in a glass of milk. Bring it with you to the office.
Question: Do I need dental bonding?
Answer: For most chipped teeth, we can use dental bonding to repair the problem in a single visit. For the procedure we employ the same composite resin as we use for tooth-colored fillings.
Question: Should I receive a restoration?
Answer: If your tooth undergoes serious damage, we may need more than dental bonding. Fortunately, we have strong and lifelike dental crowns to return the tooth to full function and health. If you have any questions about responding to dental emergencies, like chipped teeth, then contact our office today.
ABOUT YOUR ASTORIA, NY, DENTIST:
Jeffrey Leibowitz, DDS, a native New Yorker, has welcomed patients and families from in and around Astoria, NY (including Queens, Manhattan, Brooklyn, and all surrounding communities) since opening his dental practice in 1991. To schedule an appointment with Dr. Leibowitz, call our office in Astoria today at 718-728-8320.