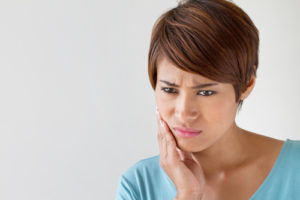 We understand that emergencies happen and rarely at convenient hours. If you find yourself facing a damaged, painful, or even missing tooth, contact our office. We can make arrangements for the doctor to meet with you outside of normal business hours and address the situation. However, if the issue could potentially be life threatening then please dial 911 or proceed to the emergency room. Before you see the doctor there are always steps you can take to ease your discomfort.
Common Dental Emergency Situations
Chips or Fractures
If a tooth becomes chipped, try to pick up pieces you can find and bring them with you to the office. If this isn't possible, we can still repair your tooth. In between your call and visiting the doctor, you may place a cold compress against the side of your face to reduce swelling. A small piece of gauze or cloth can be used to stem any bleeding. A fracture also requires treatment to avoid decay or infection, so if you crack a tooth or sensitivity develops that doesn't subside, always see your dentist. Remember, any chronic tooth pain could potentially be a sign of tooth decay.
Knocked-Out Tooth
If you knock a tooth out, always recover the tooth. When you pick it up, never touch the root. Gently clean the tooth under running water. You want to remove foreign debris, like dirt, but leave tissue in place. Place the tooth back in your socket and bite down to hold in place. You can also place the tooth in a glass of milk. Bring it with you to the office.
Loose/Lost Restorations
If a crown or filling becomes loose or lost then contact your dentist. The restoration can be repaired or replaced, protecting your tooth from discomfort or complications. If you have any questions about our emergency care then please contact our office today.
ABOUT YOUR ASTORIA, NY, DENTIST:
Jeffrey Leibowitz, DDS, a native New Yorker, has welcomed patients and families from in and around Astoria, NY (including Queens, Manhattan, Brooklyn, and all surrounding communities) since opening his dental practice in 1991. To schedule an appointment with Dr. Leibowitz, call our office in Astoria today at 718-728-8320.