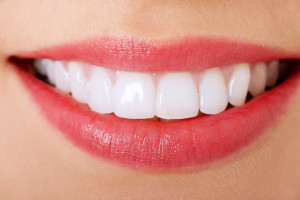 Have you recently stumbled across the very exciting attributes of porcelain veneers? If so, you may be feeling extremely ready to learn all you can about this cosmetic treatment, so you can see for yourself the possibilities for improving your own smile. For instance, you may wonder how veneers do what they do, whether you can achieve multiple improvements at once, and if that includes a whiter smile. Become more familiar with the details and be prepared to feel exhilarated about treatment.
They Create A Façade
Porcelain veneers create the illusion of a brand new smile by placing a façade over your existing natural teeth. By creating the super-thin ceramic casings according to your preferences, we can then transform the beauty of your smile by camouflaging and simultaneously enhancing your natural smile. Because the veneers are made out of porcelain, a lifelike, translucent material, they give off a very natural finish, so nobody will know you're wearing veneers. Your smile will just look exceptionally beautiful.
About Their Many Advantages
Now that you understand how veneers do what they do, it's easy to become familiar with their long list of advantages. The goal with veneers is to customize them according to the changes you would like to make (and with the final goal of ensuring they complement your features). Here are some of the major benefits:
You can customize the shade of your smile, so you end up with a whiter smile
You may change the shape of your teeth by customizing the length, width, and overall appearance of your individual teeth
You may enjoy a more symmetrical smile in addition to the appearance of gently improved alignment
If you are suffering from small gaps between your teeth, veneers will fill them
You can cover up a variety of esthetic problems like cracks, chips, or stains with your veneers
ABOUT YOUR ASTORIA, NY, DENTIST:
Jeffrey Leibowitz, DDS, a native New Yorker, has welcomed patients and families from in and around Astoria, NY (including Queens, Manhattan, Brooklyn, and all surrounding communities) since opening his dental practice in 1991. To schedule an appointment with Dr. Leibowitz, call our office in Astoria today at 718-728-8320.