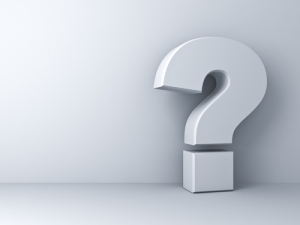 You may be asking yourself: Why do I need a root canal? Few people are eager to receive this endodontic treatment. Fortunately, this is a safe and comfortable procedure, one that can protect your smile from infection and potentially avoid the need for extraction.
Frequently Asked Questions About Root Canal Therapy
Question: How do I know if I need endodontic treatment?
Answer: We typically recommend this procedure should a tooth become infected or develop a dental abscess. Common warning signs include toothaches, tooth sensitivity to hot or cold temperatures, a fever, swelling around the tooth, and pain when biting down or chewing. If you encounter one or combination of these symptoms, then you should schedule a consultation right away for a diagnosis.
Question: What does the treatment involve?
Answer: After numbing the area with a local anesthetic, we will carefully open the tooth. We can then remove the infected tissue from the tooth and root canals. We will then place a restorative filling known as gutta percha into the tooth. We will then complete the procedure by placing a dental crown.
Question: How will my tooth look after the procedure?
Answer: By placing a dental crown, we ensure your tooth looks and functions naturally. The crown fits over the visible portion of the tooth, safeguarding the teeth against further decay or infection and protecting the remaining tooth structure. We make our crowns from a variety of lifelike materials, including ceramic, zirconia, and porcelain-fused-to-metal.
Question: How do I prevent future infections?
Answer: To protect your smile, simply practice good oral hygiene. You should brush your teeth twice a day and floss at least once. In addition, we recommend a thorough dental cleaning about once every six months, this removes plaque and protects your smile from harmful bacteria, reducing your risk of developing an infection.
ABOUT YOUR ASTORIA DENTIST
Our Astoria, NY dentist office accepts most major insurance plans. To find out if we accept yours, or to schedule an appointment with Dr. Jeffrey Leibowitz, contact us at (718) 728-8328. We welcome patients living in and around Queens, Astoria, NYC, upstate New York, and New Jersey.