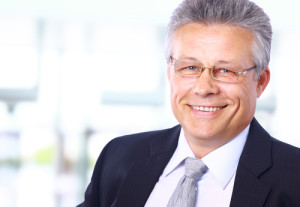 Listen up, men. The American Dental Association and the Academy of General Dentistry have shared some rather unsettling news about your oral health and hygiene habits. According to multiple studies and survey responses from thousands of Americans, women are significantly more likely to take a proactive approach to caring for their teeth and gums. It doesn't have to be this way, says Dr. Jeffrey Leibowitz, a general dentist who offers dental exams and teeth cleaning in Astoria, NY. 
Men vs. Women: Hygiene Habits
Consider these statistics about gender differences and preventive dental care:
 Men are more likely to go several years without setting foot in a dentist's office for checkups, only visiting when a problem (infected root canal, toothache, or dental emergency) arises.
On average, only 20.5% of men brush their teeth following each meal; nearly 29% of women do.
Women are more likely than men to brush their teeth twice daily as recommended by the ADA. Less than half of men do so.
Men in key age groups are more susceptible to gum disease than women. More than one-third of men ages 30-54 will develop gum disease, compared to just over one-fifth of women in the same age group. More than half of men ages 55-90 will develop the disease, compared to 44% of women in the same age group.
Special Oral Health Concerns for Men
Periodontal disease, tooth decay, and tooth loss affect both genders, says Dr. Leibowitz. The key is understanding which specific threats men must be aware of. For example, men in all age groups are more likely to have teeth broken or knocked out as the result of sports-related or physical injuries. Wearing a custom-fitted athletic mouthguard during physical activity helps prevent traumatic dental injuries. Doing so reduces the risk that restorative dental work, such as porcelain crowns or dental implants, will be needed.
Among the most unsettling statistics about men's oral health is the significant risk of developing oral cancer, a life-threatening condition with a higher death rate than testicular cancer, Hodgkin's lymphoma, and skin cancer. Men who use tobacco products are more susceptible than women with comparable tobacco use. Dr. Leibowitz adds that the number of men with oral cancer caused by the sexually transmitted disease HPV continues to increase dramatically. Given the low survival rate for patients diagnosed in the middle or late stages of oral cancer, it's easy to see why oral cancer screening is one of the most important components of your dental exam.
Medications commonly taken by men can create challenges for oral health. Many prescription medications used to treat prostate conditions, testicular cancer, and high blood pressure list dry mouth and gingival overgrowth as possible side effects, both of which have been linked to tooth decay and gum disease.
A simple dental exam could add years to your life. To learn more about preventive dental care in Astoria, NY, or to schedule an appointment with Dr. Jeffrey Leibowitz, contact us at 718-728-8320. We welcome patients living in Astoria, Queens, NYC, upstate New York, and New Jersey.