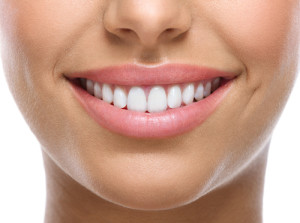 When you see your smile in photographs or in the mirror, how do you feel? For many of us, common esthetic issues make us feel self-conscious about our appearance. Fortunately, cosmetic dentistry offers many solutions to the problems that hurt the appearance of our teeth and gums. One procedure, however, addresses multiple issues in as little as two visits. With porcelain veneers, you can enjoy complete smile rejuvenation.
Astoria NY Porcelain Veneers Quiz
1. True or False: Veneers are custom-made.
2. True or False: Porcelain looks like natural tooth enamel.
3. True or False: Veneers address only teeth stains.
4. True or False: Porcelain veneers are a temporary solution.
Answer Key
1. True. Once Dr. Leibowitz decides veneers are the best choice for your smile, he will prepare your tooth by removing a minuscule layer of enamel. Then, he will take impressions of your teeth. An expert ceramist at a dental lab will complete your veneers using these impressions.
2. True. Porcelain is a stain-resistant material used to make crowns, inlays, onlays, and veneers. Porcelain reflects light in a similar manner as tooth enamel. The porcelain material can also be shaded to better blend with surrounding teeth.
3. False. While veneers can mask the appearance of teeth stains, veneers can also be used to repair cracked or chipped teeth, close gaps between teeth, lengthen worn down teeth, and even correct the appearance of minor misalignment. If you have any questions or would like to schedule a consultation to discuss receiving porcelain veneers, then talk to Dr. Leibowitz today.
4. False. Like other restorations, porcelain veneers are designed to last for several years. With proper care, you can enjoy long lasting and lifelike cosmetic restorations.
Would You Like Beautiful Smile with Porcelain Veneers? To learn more about professional cosmetic dentistry in Astoria, NY, or to request a consultation with Jeffrey Leibowitz, DDS, contact us at 718-728-8320. Dr. Leibowitz, a graduate of SUNY Buffalo School of Dental Medicine, welcomes patients living across upstate New York and New Jersey, including residents of Queens, Astoria, and New York City.