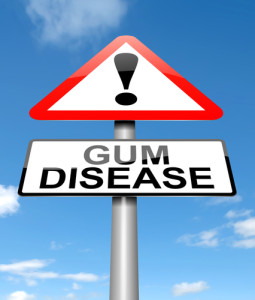 According to the Centers for Disease Control, over half of all American adults currently exhibit the symptoms of gum disease. Periodontal disease represents a widespread and serious threat to your dental health. In fact, untreated gum disease may lead to adult tooth loss in some cases. Fortunately, with the right information, you can take steps to help prevent the onset of periodontal disease.
Frequently Asked Questions About Preventing Gum Disease in Astoria NY
Question: What causes gum disease?
Answer: Gum disease develops when the gums become inflamed. Plaque buildup, hormonal fluctuations, chronic illness, and the use of certain medications can all lead to the onset of gum disease.
Question: How do you know if you're suffering from periodontal disease?
Answer:  You may begin to notice sore, red gums that bleed easily. Patients also report bad breath, receding gums, and loose teeth. If you notice one or more of these symptoms on a regular basis, then schedule a consultation right away for a professional diagnosis.
Question: What can I do to prevent gum disease?
Answer: By maintaining good dental health you can help reduce your risk of gum disease. Each day, you should thoroughly brush your teeth twice and floss at least once. Routine brushing and flossing helps remove the harmful bacteria and the food particles the bacteria feed on.
Question: Do I need a dental cleaning?
Answer: Yes. According to the American Dental Association, adults should undergo at least two dental cleanings a year. We agree. Brushing and flossing alone can't remove plaque buildup, a major cause of gum disease. With a regular dental cleaning, you can enjoy a brighter, healthier smile. Patients with a high risk of developing gum disease may require more frequent cleanings.
Want to Learn More About the Prevention and Treatment of Gum Disease? To learn more about diagnosing and treating gum disease in Astoria, NY, or to request a consultation with Jeffrey Leibowitz, DDS, contact us at 718-728-8320. Dr. Leibowitz, a graduate of SUNY Buffalo School of Dental Medicine, welcomes patients living across upstate New York and New Jersey, including residents of Queens, Astoria, and New York City.