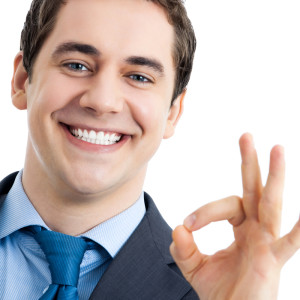 Knowing that one or more of your teeth must go for the good of your oral health probably doesn't make the process any easier to accept. Your permanent teeth have been with you for most of your life, and you've probably looked forward to having all of them for much longer. Unfortunately, some extreme cases may require the extraction of a severely damaged or diseased tooth, or you risk compromising the remainder of your oral health. Luckily, tooth extraction doesn't have to be the devastating event that you might fear it to be. Dr. Jeffrey Leibowitz, an experienced and dedicated dentist in Astoria, can help you regain your smile and quality of life after tooth extraction with your choice of innovative, lifelike tooth replacement options, depending on your specific needs.
When a Tooth Must Go
An accidentally knocked-out tooth is difficult to prevent, but not impossible. Apart from not engaging in whatever activity caused the accident, you can also be sure to wear a protective mouthguard during contact sports to reduce the risk of dental damage. Aside from sudden severe accidental trauma, invasive tooth decay and severe gum disease can also render your tooth inoperable, useless, and a liability to your remaining smile. If your tooth is consumed by disease, or if there is a risk of infection spreading from your tooth to surrounding tissues, then tooth extraction may be your best option.
Total Replacements for Extracted Teeth
Today's modern tooth replacements, such as porcelain partial and full dentures, are custom-designed, tinted, and layered to provide a lifelike smile restoration. For improved stability and performance, Dr. Leibowitz might recommend securing your replacement teeth to one or more dental implants, which are prosthetic tooth roots that are surgically inserted into your jawbone. The biocompatible titanium implants help your replacement teeth mimic the root-and-crown structure of your natural teeth, making them more comfortable, more secure, and more likely to help preserve your oral health in the long run.
Minimize the Impact of Tooth Extraction with Help from Your Astoria Dentist
To learn more about tooth extraction and how to repair your smile afterwards, schedule a dental consultation with your Astoria dentist by calling our office today at (718) 728-8320. Located in the 11106 area, we proudly serve patients from Astoria, Queens, Manhattan, Brooklyn, and the surrounding communities.