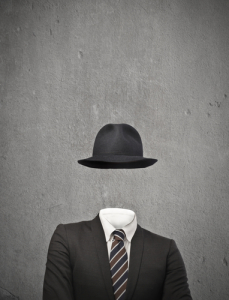 As recently as a decade ago, the words "dentistry" and "subtlety" were rarely uttered in the same sentence. There was no hiding the fact that you had orthodontic treatment or restorative dental work, thanks to bulky braces and metal fillings and crowns. Even dentures were sometimes more conspicuous than you'd like. Fortunately, says Astoria, NY cosmetic dentist Dr. Jeffrey Leibowitz, modern dentistry offers more subtle ways to improve the health and attractiveness of your teeth.
Tooth-Colored Fillings
Silver amalgam fillings, a mixture of several types of metal, were at one point the go-to treatment for tooth decay. Though durable, amalgam was difficult to ignore. A metal filling can be seen whenever the mouth was open, whether to take a bite of food, yawn, or catch up with the latest gossip. Enter composite resin fillings, an alternative to amalgam. You may hear composite fillings called invisible fillings or white fillings. The composite can be matched to any shade of tooth enamel, so it appears no different from the tooth itself.
Porcelain Crowns
Dental crowns, too, were usually crafted from different types of metal. As with filings, there was no mistaking the gleam of gold or silver used to repair badly damaged teeth. It was a necessary evil to ensure the continued usefulness and strength of a decayed, injured, or infected tooth. Dr. Leibowitz may recommend dental crowns for patients who require root canal treatment or whose teeth have been worn down by teeth grinding, or bruxism. With the help of a dental crown, it may be possible to spare the tooth the need for extraction.
ClearCorrect Invisible Braces
Almost everyone can appreciate the appeal of perfectly straight teeth, but not everyone can stomach the notion of wearing bulky metal braces for several years. ClearCorrect, an alternative to traditional braces, appeal to adults who want a faster treatment time and orthodontic appliances that are minimally disruptive in daily life. Each aligner is worn over the entire top or bottom arch and consists of a single piece of plastic. The plastic is a clear shell that conforms perfectly to the teeth—no brackets, no wires.
About Your Astoria Dentist
Interested in visible results from invisible treatment? To learn more about our services, or to schedule an appointment with Dr. Jeffrey Leibowitz, contact us at (718) 728-8320. We welcome patients living in and around Astoria, Queens, NYC, upstate New York, and New Jersey.