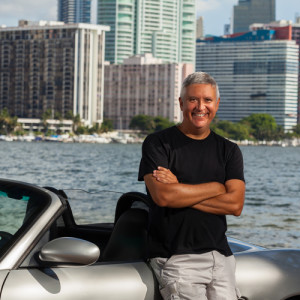 Everyone can appreciate the beauty of a full, healthy smile. It's no wonder, then, that you may feel slight anxiety at the idea that you might require tooth extraction in Astoria, NY. Rest assured, Dr. Jeffrey Leibowitz will always take every step to preserve your tooth. Sometimes, however, it is in your best interest to have the tooth removed.
When Is an Extraction Your Best Option?
An oral infection may originate in your mouth, but that doesn't necessarily mean that it will remain there. A minor problem may be addressed by either a dental filling or a crown, or Dr. Leibowitz may recommend root canal therapy to remove the infection and restore the affected tooth. A severe infection, such as that caused by periodontal disease or significant tooth decay, can worsen to the point that your entire body suffers adverse consequences. Removing the tooth and treating the infection as quickly as possible may spare you these unpleasant effects.
Teeth Replacement Options in Astoria, NY
If Dr. Leibowitz determines that you need one or more teeth extracted, you have multiple options:
A removable partial denture is an option whether you've lost one tooth or several teeth, as long as all are on either the top or bottom row. Unlike a dental bridge, a partial denture does not require multiple missing teeth to be directly adjacent to the others.
If you have at least one healthy tooth on both sides of the gap, you may be a candidate for a permanent dental bridge. The two teeth adjacent to the gap will each receive a crown that will support one or more missing teeth. Dr. Leibowitz may recommend a bridge if several adjacent teeth require extraction.
Dental implants, a permanent alternative to bridges and dentures, closely resemble and function like your natural teeth. A biocompatible metal post is surgically implanted into your jawbone by a specialist, functioning much like the root of a natural tooth. Once the implant site has heals, you will receive a replacement tooth from Dr. Leibowitz. Compared to bridges and dentures, a dental implant offers optimal stability.
Sometimes an extraction is for the best. To learn more about restorative dentistry in Astoria, NY, or to schedule an appointment with Dr. Jeffrey Leibowitz, contact us at 718-728-8320. We welcome patients living in and around upstate New York and New Jersey, including NYC, Queens, Astoria, and the surrounding areas. Mention our website for a complimentary consultation with Dr. Leibowitz.