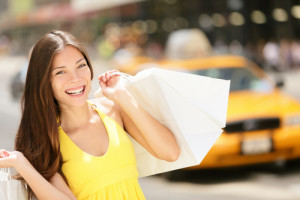 Dr. Jeffrey Leibowitz, a general dentist who offers preventive, restorative, and cosmetic dentistry in Queens, recommends fillings for patients whose teeth have been compromised by decay. If you believe you may need a dental filling in Astoria, NY, we recommend fast action to avoid causing further damage to your teeth. Without treatment, even something as simple as a cavity could escalate into a severe infection, resulting in loss of the tooth.
Modern Filling Options: Not Just Metal
When some of our patients learn that they have a cavity, they immediately express concerns about how a metal filling might impact their smile. Although we still offer amalgam and silver fillings, you now have another, more discrete option from which to choose. We offer composite resin fillings, which can be custom colored to match the natural shade of your teeth. You can speak, smile, and eat without feeling self-conscious and wondering whether others can see that you have a filling. The benefits of composite resin go beyond its attractive appearance. Dr. Jeffrey Leibowitz notes that, compared to metal fillings, composite fillings offer several advantages:
Preparing a tooth for a composite fillings requires Dr. Leibowitz to remove only the decayed area, preserving the healthier areas of your tooth.
Unlike metal, resin bonds to your existing tooth structure, offering greater support with less sensitivity to heat and cold.
Composite materials work well for patients with known metal allergies.
At your appointment, we will determine whether you are a suitable candidate for a composite filling, and you will have an opportunity to discuss the advantages and disadvantages of each of your options.
Composite Resin Serves Many Purposes in Dentistry
We most commonly place fillings to treat cavities, but composite resin is surprisingly versatile. Dr. Jeffrey Leibowitz also uses composite materials to replace cracked or worn amalgam fillings. The material, though popular in restorative dentistry, also has its place in cosmetic dental procedures. If you are unhappy with the color, size, or shape of your teeth, you will benefit from dental bonding, a procedure in which composite resins are carefully applied to your teeth, sculpted, and cured to mask a variety of imperfections. Because the material can be custom-tinted to match your teeth, it works well for covering cracks on the surface of your tooth, or if you have a gap between two or more teeth. Bonding addresses multiple problems with a single procedure.
Could your smile use a touch-up? To schedule an appointment with Dr. Jeffrey Leibowitz, contact us at 718-728-8320. Our practice serves patients residing in and around Astoria, Queens, New York City, upstate New York, and across New Jersey. Follow us on Facebook for the latest news and insights from our Astoria dental office.