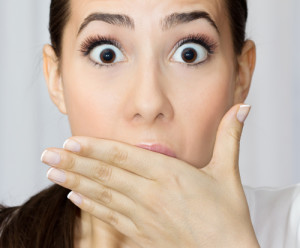 You bite down on a piece of candy and suddenly encounter a piercing sensation. While playing a game of football, you take an elbow to the face, chipping or even knocking out a tooth. These situations are two examples of dental emergencies. What do you do when faced with a dental emergency? Astoria NY dentist, Dr. Jeffrey Leibowitz, offers crucial information on dealing with a dental emergency situation.
Dental Emergencies
A dental emergency is any situation involving injury or discomfort of the teeth or gums. If the circumstances are life threatening, you should always call 911 or go to the hospital immediately. Otherwise, you should call your Astoria NY dentist. Simply use our normal office line and Dr. Leibowitz will schedule an appointment right away. If the dental emergency occurs outside of normal office hours, call the same number. We will arrange for you to receive the care you need, regardless of day or time.
Quality Restorations
What happens once you arrive at our office? Your Astoria NY dentist will examine your mouth to assess the extent of your injury. Then, he can prescribe the most appropriate treatment. Dr. Leibowitz provides a number of restorative and cosmetic procedures to return damaged teeth to full function and health. Our procedures include:
Fillings and Dental Bonding: Using a composite resin, Dr. Leibowitz can place a lifelike filling or apply several layers of resin to reshape the entire tooth. Completed in just a single visit, this procedure repairs chipped teeth.
Crowns: In some cases, a damaged tooth may require a crown. The crown is a cap that fits completely over the damaged tooth. Crowns protect the remaining tooth structure and prevent further damage or decay.
Veneers: Made from thin shells of porcelain, veneers are placed over the front of a tooth. Veneers instantly transform the tooth's appearance, masking cosmetic issues and repairing cracks or chips.
About Dr. Leibowitz:
Dr. Jeffrey Leibowitz, a native New Yorker, has served patients and families from Astoria, Queens, Manhattan, Brooklyn, and all surrounding communities since opening his dental practice in 1991. To schedule an appointment at our Astoria dentist's office, contact us at (718) 728-8320 today.