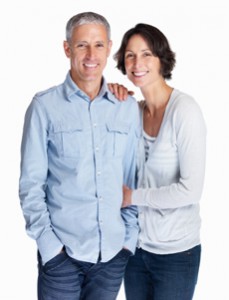 Comforts and Amenities
You'll notice the difference between our office and other dental offices the minute you walk through our doors. Greeted by the aroma of coffee and our peaceful, comfortable décor, you'll instantly feel at home. Our front office staff will greet you warmly and go out of their way to answer your questions and make you feel comfortable. We offer free Wi-Fi to use with your portable devices while you are waiting. And to top it all off, after your checkup/cleaning, we will send you home with a goody bag filled with oral care items to help you maintain your healthy smile.
An Interview with Dr. Leibowitz
Recently Steve Young of liveexpertyinterviews.tv interviewed Dr. Jeffrey Leibowitz. When asked what people should take into account when finding a dentist, Dr. Leibowitz offered sound advice for those looking for a dental professional. Hear Dr. Leibowitz's advice in the video above, and read more about this video and our advice for finding a dentist on our blog.
Patient Forms
To help make your appointment more efficient, you can download our new patient forms online and print them at home. Simply complete the forms at your convenience and bring them with you to your first appointment. You will also be asked to complete a medical history form. We ask that you are completely forthcoming about your health history, as certain conditions and medications can interfere with some dental treatments. At subsequent appointments, be sure to inform Dr. Leibowitz of any changes in your health so that he can update your records and provide the most appropriate dental treatments to suit your unique needs.
Payment
Our office policy requires that you pay at the time of service. Dr. Leibowitz accepts most dental insurance plans, but please check with our office before your appointment to see if we accept yours. We are happy to file your claims for you, and our friendly office staff always goes the extra mile to help you maximize your benefits and answer any questions you have about your coverage.
Your First Exam
Dr. Leibowitz takes a very personal approach to dentistry, which means he'll spend a great deal of time getting to know you as an individual. Patients usually appreciate this time to communicate their particular concerns, which may include their personal feelings and prior dental experiences. He'll also talk to you extensively about your oral and general health so he can provide you with the most efficient and beneficial treatments. Your examination will consist of digital X-rays, which emit roughly 80 percent less radiation than traditional radiographs, and a visual examination of your teeth and gums. Dr. Leibowitz also screens for oral cancer. If he discovers any dental issues, he will thoroughly explain your diagnosis and the treatments he recommends. Dr. Leibowitz will not proceed with planning your treatment until he knows that you understand your diagnosis and agree with his recommendations.
Your Dental Cleaning
Dr. Leibowitz will provide your dental cleaning during your appointments. For many practices, a hygienist is on staff to clean teeth before the dentist steps in and provides a review. Our office allows you to spend time with your dentist throughout the visit, as Dr. Leibowitz is involved in all aspects of your visit. By taking on cleanings himself, he makes himself your partner for the entirety of your dental journey and has an opportunity to fully support you in protecting your oral health.