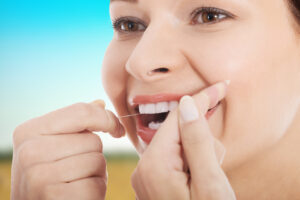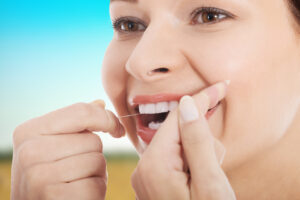 When you take time to properly care for your smile for just a little bit each day, you can lower the risk of unsightly stains and even the risk of tooth decay and gum disease. To help ensure you enjoy summer with your best possible smile, your Astoria, NY, dentist offers a few helpful oral hygiene tips!
Brushing and Flossing
Even if you're heading out of town, you need to still care for your teeth each and every day. While you may take time off, harmful oral bacteria will not. Lack of proper brushing and flossing allows harmful oral bacteria to break down particles of sugar and starch, creating plaque buildup that erodes enamel and inflames gum tissues, creating tooth decay and even periodontal disease.
You should brush in the morning and in the evening for two minutes, using a fluoride toothpaste. You also need to floss before you brush for the second time too. You can purchase travel size toothpaste as needed. These actions also help fight bad breath and teeth stains too!
Cutting Back on Sugar and Starch
What we eat and drink matters too! As we touched on above, certain harmful bacteria will consume the bits of sugar and starch left behind by the foods and drinks we've consumed. As a result, this creates plaque and tartar buildup and increases the risk of tooth decay, gum disease, bad breath, and teeth stains. Instead, try to eat fresh fruit and vegetables, whole grain breads, and items high in vitamins C and D. You should also drink plenty of water and stay hydrated, as dry mouth could increase the risk of cavities. These are not only good for your teeth, but your gums and heart too! Taking care to eat healthy foods and drink plenty of water is important whether you're lounging around at home or hitting the road for a vacation.
Schedule a Checkup
Summer is also a good time to schedule your checkup and cleaning visit too. With a checkup, we will monitor your smile for signs of trouble with advanced digital x-rays and intraoral camera images. If we discover signs of trouble, we will create a treatment plan to bring relief and preserve your smile. In the same visit, we will also clean your teeth to remove harmful plaque and tartar buildup, which helps keep issues like cavities and periodontal concerns at bay.
If you have any questions about protecting your smile during the summer, then contact our team today to learn more.
Talk To Your Astoria, NY Dentist About Enjoying Brighter Smiles All Summer Long
If you want to enjoy your brightest and healthiest smile, then please call Dr. Jeffrey Leibowitz, DDS at 718-728-8320.