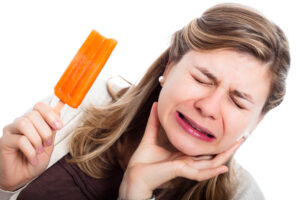 We recommend seeing us every six months for a checkup and cleaning, but what are signs that could develop in between these visits that you need dental care? In today's blog, your Astoria, NY, dentist talks about common warning signs of issues like tooth decay and gingivitis, and why you need to see us right away!
The Importance of Six-Month Appointments
You should see our team at least twice a year for a checkup and cleaning. We recommend this because common but severe oral health issues like cavities and gingivitis, or even gum disease, take months to form. A routine visit enables us to keep an eye on your smile and identify areas of concern in the earliest stages. Treatment is then possible before a tooth is recommended, or even before you experience discomfort. Likewise, the cleaning portion is a chance to remove all plaque and tartar buildup from the surfaces of the teeth. The cleaning helps lower the risk of cavities and gum disease. But there are still warning signs you should be aware of!
Toothaches
Do you have tooth sensitivity to hot or cold foods and drinks? Or has a toothache developed that doesn't pass after a day or two? While temporary aches could arise due to sinus and allergy issues, or even changes in elevation or cold winter weather, these pass after only a few hours. Persistent pain could actually mean you have a cavity that needs treatment. Once your teeth hurt, the cavity has reached a more advanced stage. Treatment is crucial to avoid the onset of dental infection or abscess, which could eventually cause the loss of your tooth. When you have pain in your smile, then let us know. We may be able to offer relief with a custom dental filling in one visit, or a custom dental crown for more advanced cases.
Bleeding Gums
Your gum health is important too! When you notice soreness, redness, or bleeding when you brush and floss, this could mean inflammation, also known as gingivitis. You could also be suffering from the early stages of gum disease. You should seek treatment to manage this right away. Otherwise, the advanced stage linked to adult tooth loss could develop. With a scaling and root planing, we could reverse gingivitis or begin managing gum disease to safeguard your smile. If you have any questions about how we address these common warning signs, or when you need to see our team for treatment, then contact our team today.
Schedule a Summer Visit Soon
A strong and bright smile is possible with routine care at home and in our office. To learn more about protecting your smile from serious oral health problems, then schedule a consultation by calling Jeffrey Leibowitz, DDS, in Astoria, NY, today at 718-728-8320.