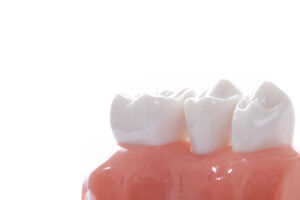 When you have a cavity, this could mean an aching tooth or even an increased risk of infection or abscess. To treat a cavity, we can place a filling. Instead of metal, we can use a lifelike material that is ready to last for years to come! In today's blog, your Astoria, NY, dentist will discuss how we treat tooth decay.
The Dangers of an Untreated Cavity
Cavities can be caused by poor oral hygiene, which allows plaque buildup to form and weaken the outer enamel, exposing sensitive inner tissues to bacteria. An injury or chronic teeth grinding could also be a factor, as these also increase the risk of cavities. Tooth decay will grow and spread through the tooth with time. This means the onset of tooth sensitivity and toothaches with time, but also the risk of an infection. A dental infection causes greater discomfort, and could even risk the loss of your tooth! Which is why when your tooth begins to hurt, you should let us know right away.
A Filling That Looks Natural
To treat the cavity and bring relief, we may turn to a dental filling. Placement only takes one visit and instead of using metal, our team can employ composite resin, which is metal-free and can be shaded to blend with your smile seamlessly. The process begins with the administration of a local anesthetic, and we then remove all decay and clean the tooth. For some, we may etch the outer surface before we apply the composite resin. As the material is cured under a light, the dentist will mold and sculpt it, and finally polish it, for a brighter and more lifelike appearance.
Advanced Tooth Decay
But what if you have a cavity that is too advanced for a filling? In these situations, we may remove the decay and instead, place a dental crown. The restoration will be custom made from materials like ceramic, which we can shade to blend with the rest of the smile. If an infection has developed, we can use a root canal procedure to remove the infected tissues, and then cap the tooth with the lifelike dental crown. To help lower your risk of cavities, be sure you brush and floss daily, cut back on sugary foods and drinks, and of course, visit our team for a checkup and cleaning every six months.
If you have any questions about treating tooth decay with a dental filling, then contact our team today.
Do You Have Questions About Cavities?
Treating cavities can help protect your smile from worsening pain and even dental infection. To learn more about how we address a cavity, then schedule a consultation by calling Jeffrey Leibowitz, DDS, in Astoria, NY, today at 718-728-8320.