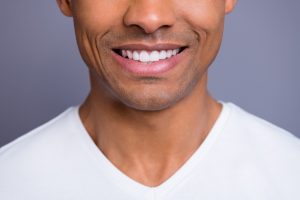 Cosmetic dentistry isn't just limited to teeth whitening treatments. With dental bonding and cosmetic contouring, we have two very different procedures that can both be completed in a single visit. In today's blog, your Astoria, NY, dentist explains how these procedures repair and improve your smile in only one sitting.
Dental Bonding
The dental bonding procedure often repairs chips in one sitting. The procedure involves first administering a numbing agent, before removing any decay and cleaning the tooth. We may etch the surface as well. We then prepare and place the composite resin in several layers. The material is metal-free, safe for all ages, and can be shade to blend with the tooth. The dentist then sculpts and molds the tooth as the material cures under a light. Finally, the tooth is polished for a brighter appearance. We could use this to address minor chips and cracks, preventing decay and other complications. We also mask unsightly gaps and black triangle spaces between teeth, reshape malformed teeth, and even mask permanent teeth stains.
Dental Contouring
Dental contouring can be completed in the same visit, or in a separate visit, but only takes one sitting to finish. Instead of adding material to the tooth, our team will gently remove outer structure through sanding and buffing. This enables us to address more minor issues, such as chips, misshapen teeth, overly large teeth, or areas with points or jagged portions. We also smooth out pits, grooves, and rough patches in the outer surfaces of the teeth as well.
A Cosmetic Consultation
Do you want to know which one is right for you? Then schedule a consultation with our team. We will sit you down and discuss your smile goals, and also carefully examine your teeth and gums with advanced technology, such as digital x-rays and intraoral camera images. The resulting information allows us to choose the best course of action to correct your esthetic concerns. Along with bonding and contouring, we also have porcelain veneers, clear aligners, and professional teeth whitening.
A visit now could let you use any remaining benefits before they expire, or any health savings funds before they vanish. You also have a chance to undergo treatment before the hectic holiday season is underway. After all, the end of 2021 will be here before you know it! If you have any questions about our treatment options, or if you would like to schedule your next visit soon, then contact our team today.
Ready to Schedule a Visit?
We're ready to help you close out 2021 with a stunning new smile. To learn more about our various cosmetic treatment options, as well as our restorative and prosthetic care, then schedule a consultation by calling Jeffrey Leibowitz, DDS, in Astoria, NY, today at 718-728-8320.