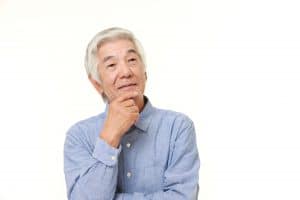 Lack of proper care, combined with serious oral health issues, could lead to lost teeth. As we grow older, these factors could increase the risk of tooth loss. Missing teeth may lead to serious complications for our oral health. But what steps can our patients in Astoria, NY, take to avoid losing natural teeth? If we do lose our teeth, what then?
The Common Causes of Missing Teeth
Often, lack of proper oral hygiene could increase the risk of losing teeth. For example, untreated cavities could cause severe infections and eventually, one or more lost teeth. Injury could knock out a tooth as well. However, the most common cause is untreated gum disease. When we develop gum disease and don't seek treatment, the disease grows more severe. Eventually, periodontitis forms, which causes the connective tissues between your teeth and gums to break down, a process that causes tooth loss. In order to avoid the loss of your teeth as you age, you need to take steps to avoid decay, infection, and periodontal disease.
Routine Care
First, you need to care for your smile each day from home. When we brush our teeth twice daily for two minutes, and floss every night before bed, we remove food particles from the smile and limit the severity of plaque buildup. These factors reduce the risk of tooth decay and gum disease, safeguarding your smile. In addition, you need to see us every six months. When we perform a checkup, we will watch for the warning signs of gum issues and other serious concerns. If we uncover any indicators, then we can recommend treatment to address them. We will also perform a dental cleaning, in which we carefully remove all plaque and tartar from the surface of the teeth. The cleaning is essential for keeping your smile healthy and free of decay or disease.
Addressing a Missing Tooth
If you have one or more missing teeth, then the resulting loss of jawbone density could lead to further tooth loss and an aged appearance. In order to stimulate the growth of jawbone tissue and protect your smile, we may recommend placing dental implants. We also have dental bridges, as well as full and partial dentures to return your smile to optimal health, function, and beauty. If you have any questions about avoiding tooth loss, or about filling the gaps in your smile, then contact our team today.
Don't Risk Your Smile's Health!
If you have lost one or more teeth, or suffer from advanced gum disease, then routine care and replacement options may be needed to preserve your smile. For more information on protecting your oral health, then schedule a consultation, call Jeffrey Leibowitz, DDS, in Astoria, NY, today at 718-728-8320.