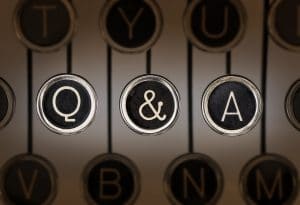 With ClearCorrect, we offer our patients a practically invisible alternative to regular metal braces. We often have patients inquiring about them, wondering if they would be good candidates for these custom-made clear aligners. In today's blog, we're discussing ClearCorrect and how these orthodontics help our Astoria, NY, patients enjoy healthier smiles.
Am I Candidate?
We will need to carefully examine your smile, which includes the use of digital x-rays and intraoral cameras, in order to obtain a picture of your oral health. We then assess the cause and severity of your misalignment, which helps us decide if clear aligners are the best choice for correcting misalignment. If so, we will take detailed digital impressions of your smile, which will be used to create the aligners in a special lab. We then provide a full set of custom-made aligners.
Each day, you will wear a set for between 20 and 23 hours. Around every two weeks, you will upgrade to a new set as your smile is repositioned and straightened. Total treatment time takes about a year, but the severity of misalignment, as well as whether they were worn as prescribed, will impact total treatment time.
What are the Benefits of Clear Aligners?
The obvious benefit is the fact that when worn, the invisible braces are just that: practically invisible! For that reason, many adults and teens prefer them to metal orthodontics. They will also fit comfortably, helping patients avoid the gum and cheek irritation often caused by metal orthodontics. Finally, they can be removed. You can take them out before meals, which means you won't need to avoid certain foods or change your diet. You also have the option to remove them before brushing and flossing your teeth, which helps improve oral health. If you have any questions about our invisible braces, or if you think they would be the best choice for your smile, then contact our team today.
Do You Have Questions About ClearCorrect?
Let us help you obtain an even, healthy smile with our invisible braces. For more information, schedule a consultation with us by calling Jeffrey Leibowitz, DDS, in Astoria, NY, today at 718-728-8320.