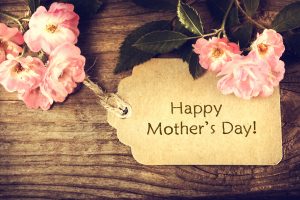 Once again, we would like to take a little break from our dental topics to focus on the community of Astoria. There are always quite a few fun and exciting events taking place, and this weekend we have everything from Mother's Day painting events to live music you can enjoy. In addition, remember that our cosmetic treatments can help you attend these events with brighter, shining smiles.
May Community Events
Pedal For Parks 2018: On Saturday, May 12th at 10am the Friends of Astoria Heights Park will be hosting a free event. Families can enjoy a beautiful police-escorted bike ride throughout the neighborhood and parks of Astoria.
Bourbon and Blues: The Shillelagh Tavern (47-22 30th Avenue) and Hudson Whiskey will be hosting Bourbon and Blues on Saturday, May 12th from 8:30pm until 1am. Admission is $10 and the event is only open to guests 21 and older. There will be drinks and live music!
Podcast Meet Up: Go to the Bohemian Hall (29-19 24th Avenue) for a Silent Disco Podcast Meetup! The event takes place on Saturday, May 12th from 1pm until 4pm. Admission is free!
Mothers Day Paint and Sip: The Paint Place will be having a Mothers Day Paint and Sip event on Sunday, May 13th from 5pm until 7pm. The cost is $45 and includes the paints and canvas. You can bring your own wine and they will provide glasses and openers. Participants will be painting Van Gogh's White Roses. The Paint Place is located at 31-21 31st Street.
Do You Want a Brighter Smile?
At Jeffrey Leibowitz, DDS, we can help remove stains before the next big community event. We've proudly served our patients in Astoria, NY (including Queens, Manhattan, Brooklyn, and all surrounding communities) since 1991. To schedule an appointment with Dr. Leibowitz, call our office in Astoria today at 718-728-8320.