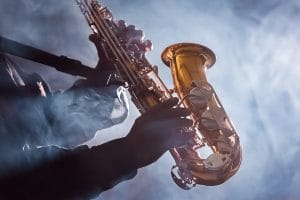 What will you be doing this weekend? Instead of staying inside and binging your favorite show for the eighth time, why not head out and see what Astoria has to offer? In today's blog, we're going to highlight a few fun and exciting events you and your friends can attend. If you want to enjoy these and future events with a brighter smile, feel free to give us a call and discuss our cosmetic treatments.
Community Events
Live Jazz: Mister Diva and The Gents will be playing new renditions of classic jazz standards at McLoughlin's Bar and Grill on 3106 Broadway on May 25th at 10pm. Admission is free and there is no cover.
Damnation Island: Stacy Horn will be offering a talk and tour of Blackwell Island for her book Damnation Island: Poor, Sick, Mad, & Criminal in 19th Century New York. The talk begins at the Astoria Book Shop on 31-29 31st Street and will proceed to Roosevelt Island. The event is free!
Bright is the Ring of Words: Baritone David Waterland and pianist Christopher Bradshaw will be performing the poems of Ralph Vaughan Williams, John Ireland, and George Butterworth at the Church of the Redeemer on May 27th. The event lasts from 6pm until 7pm and admission is $15. The church is located at 30-14 Crescent Street.
Tyrannosaurus: R'A'R Bar on 30-01 35th Avenue will be hosting a weekly comedy show called Tyrannosaurus. This week's show takes place on May 29th from 9pm until 10:30pm. Admission is free.
Do You Want a Brighter Smile?
At Jeffrey Leibowitz, DDS, we can help ensure you attend your next big event with a stoning new smile. We've proudly served our patients in Astoria, NY (including Queens, Manhattan, Brooklyn, and all surrounding communities) since 1991. To schedule an appointment with Dr. Leibowitz, call our office in Astoria today at 718-728-8320.