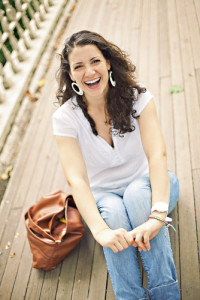 When seeking treatment for an infected tooth, timeliness matters. What begins as a simple cavity or damaged dentin can quickly escalate into a severe infection, affecting the pulp within your tooth. You cannot simply "wait it out" and expect the infection to heal itself with time. Dr. Jeffrey Leibowitz, who provides root canal treatment in Astoria, NY, cautions that the consequences of putting off your appointment could be far more unpleasant than the procedure. 
Do You Need a Root Canal Treatment?
The most common indicators of an infection or damage requiring root canal treatment include:
Sensitivity to hot and cold foods and liquids
Visible injury to the affected tooth
Swelling around the affected tooth
Mild to moderate pain in and around the affected tooth
Most frequently, these symptoms occur following a cracked tooth or traumatic injury to the mouth, or worsening of a cavity or infection. Only a dentist can accurately determine whether a root canal treatment is the best option for you. During your visit with Astoria dentist Dr. Jeffrey Leibowitz, he will examine the affected area and take x-rays to view the innermost parts of your tooth. When viewing the x-rays, he looks for indications that the tooth's innermost area, the nerve-filled pulp, has been compromised by infection or injury. If he determines that enough healthy tooth structure remains, he will most likely recommend a root canal treatment. Otherwise, the tooth may require extraction.
Benefits of Timely Treatment
The longer you postpone your treatment, the greater your risk of experiencing debilitating pain, tooth loss, and irreversible damage to your jawbone and remaining teeth. If this happens, you could require extensive restorative dentistry, more frequent dental visits, and a greater investment of your time and money. Fortunately, you can avoid these unpleasant consequences with regular dental exams and timely treatment.
After removing the nerves and blood vessels that make up the pulp, Dr. Leibowitz ensures that no traces of infection or debris remain. Depending on the extent of decay and its effects on the tooth structure, you may receive either a filling or a crown. These reinforce the tooth, making it more resistant to further structural damage. A root canal treatment restores the strength, appearance, and health of your tooth, enabling you to return to work or school with minimal discomfort and a fully functional tooth.
Is tooth pain keeping you from the things you love? If you believe you may have an injured or infected tooth, we encourage you to contact the Astoria, NYC dental office of Dr. Jeffrey Leibowitz at 718-728-8320. We provide preventive, restorative, and cosmetic dentistry to patients living in New York City, Queens, upstate New York, and New Jersey.