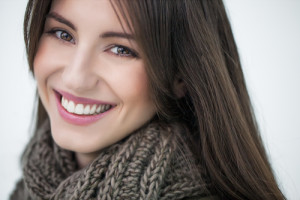 To improve the esthetics of a person's smile, many dentists will recommend cosmetic dentistry. With cosmetic dentistry, one or more dental treatments will be suggested to address the imperfections in a patient's smile. Astoria NY cosmetic dentist, Dr. Jeffrey Leibowitz, offers a variety of quality cosmetic procedures.
Frequently Asked Questions About Cosmetic Dentistry
Question: Does Dr. Leibowitz offer teeth whitening?
Answer: One of the most common cosmetic dentistry procedures, professional teeth whitening can remove unsightly discoloration. Your Astoria NY cosmetic dentist will create a set of custom-made whitening trays. He will then prescribe a bleaching gel. Each day, you will wear the gel-filled trays for the amount of time recommended by Dr. Leibowitz. In about a week, you can obtain noticeable results.
Question: What is dental bonding?
Answer: Dental bonding involves coating a tooth in several layers of composite resin. Bonding allows your Astoria NY cosmetic dentist to cover discoloration, repair damaged teeth, and close minor gaps between teeth. The bonding agent can be shaded to match surrounding teeth.
Question: What are the benefits of porcelain veneers?
Answer: Veneers are thin shells of porcelain placed on the front of a tooth. Veneers look natural, the porcelain reflecting light in a similar manner as tooth enamel. Porcelain veneers are also custom-made to blend seamlessly with your smile. With veneers, Dr. Leibowitz can help correct the appearance of misalignment, close gaps between teeth, mask permanent teeth stains, and repair cracked or chipped teeth. With proper care, porcelain veneers can provide years of quality restoration.
Question: Who benefits from gum contouring?
Answer: Do you have a gummy smile, where you teeth appear too small and your smile displays excessive gingival tissue? Then you may benefit from gum contouring. During this procedure, Dr. Leibowitz will remove excess gum tissue and reshape your gums, improving the beauty of your smile.
About Dr. Leibowitz:
Dr. Jeffrey Leibowitz, a native New Yorker, has served patients and families from Astoria, Queens, Manhattan, Brooklyn, and all surrounding communities since opening his dental practice in 1991. To schedule an appointment at our Astoria dentist's office, contact us at (718) 728-8320 today.