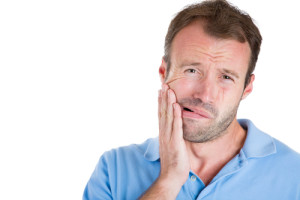 Have you ever chipped a tooth or suddenly experienced a serious toothache? To address these issues, you may need emergency dentistry. Astoria NY emergency dentist, Dr. Jeffrey Leibowitz, explains the importance of emergency dental care and offers tips for correctly approaching a dental emergency situation.
Astoria NY Emergency Dentistry Quiz
1. True or False: If you experience a sudden toothache, you should rinse with warm water.
2. True or False: You may need to use something other than floss to remove an object stuck between your teeth.
3. True or False: If you chip a tooth, gather up any pieces of the tooth you can find.
4. True or False: You should pick up a knocked-out tooth by the root.
Answer Key
1. True. If rinsing with warm water and gently flossing on either side of the aching tooth fails to reduce the discomfort, see your Astoria NY emergency dentist right away.
2. False. Never use anything other than dental tape to remove something caught between your teeth. If you use something besides floss, you may injure your gums and increase your discomfort. If the object can't be removed with floss, contact your Astoria NY emergency dentist immediately.
3. True. After gathering the pieces, rinse your mouth with warm water. Then apply a cold compress to reduce swelling. You may also need to place some gauze over the tooth to control any bleeding that may be present. Then, see Dr. Leibowitz as soon as possible.
4. False. Only pick a knocked-out tooth up by the crown, never the root. Then, rinse the tooth under running water to remove dirt or debris. Don't remove any tissue adhering to the tooth. If you can, place the tooth back into the socket and hold it into place until you can see the dentist. If you can't, then place the tooth in a glass of milk and bring it with you to see Dr. Leibowitz.
About Dr. Leibowitz:
Dr. Jeffrey Leibowitz, a native New Yorker, has served patients and families from Astoria, Queens, Manhattan, Brooklyn, and all surrounding communities since opening his dental practice in 1991. To schedule an appointment at our Astoria dentist's office, contact us at (718) 728-8320 today.