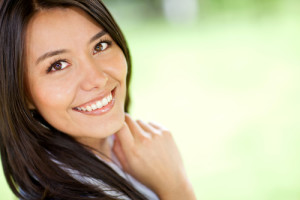 The best route to a bright and healthy smile involves routine dental care. The often-underestimated procedures involved in preventive dentistry help your smile avoid serious health issues, such as tooth decay and gum disease. Astoria NY general dentist, Dr. Jeffrey Leibowitz, explains why preventive care is crucial for protecting your teeth and gums.
Frequently Asked Questions About Preventive Dentistry
Question: Do I need to receive a checkup every year?
Answer: Yes. In fact, you should undergo two checkups a year, once every six months. Both your Astoria NY general dentist and the American Dental Association understand the importance of a checkup. These visits allow Dr. Leibowitz to exam your teeth and gums for the warning signs of tooth decay and periodontal disease. In addition, adults can receive oral cancer screenings.
Question: What are the benefits of dental cleanings?
Answer: A cleaning involves Dr. Leibowitz removing the layers of plaque and tartar buildup from your teeth. Otherwise, plaque buildup weakens enamel, increasing the risk of tooth decay and inflaming the gums, elevating the chances of developing gum disease. After removing plaque, your teeth will be polished, brightening your smile and freshening your breath.
Question: Does my Astoria NY general dentist offer treatment for sleep apnea?
Answer: Yes. Without treatment, sleep apnea makes obtaining the recommended amount of sleep difficult. In addition to exhaustion, patients also develop a high risk of depression, high blood pressure, stroke, and heart attack. Using a custom-made oral appliance, Dr. Leibowitz can stop sleep apnea with a comfortable and minimally invasive treatment option.
Question: What should I do if I grind my teeth?
Answer: Bruxism, or teeth grinding, can damage your teeth and lead to the painful symptoms of tooth decay, dental infection, and TMJ disorder. To help you stop grinding your teeth, Dr. Leibowitz may recommend avoiding caffeine or alcohol before bed and reducing daily stress. He may also prescribe an oral appliance to prevent the upper and lower teeth from touching.
About Dr. Leibowitz:
Dr. Jeffrey Leibowitz, a native New Yorker, has served patients and families from Astoria, Queens, Manhattan, Brooklyn, and all surrounding communities since opening his dental practice in 1991. To schedule an appointment at our Astoria dentist's office, contact us at (718) 728-8320 today.