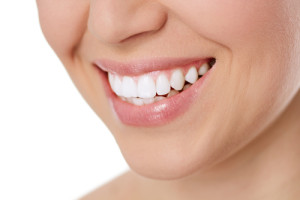 When was the last time you received a dental cleaning? Many people underestimate the importance of this routine procedure. In today's blog, your Astoria dentist, Dr. Jeffrey Leibowitz, explains the importance of undergoing a regular dental cleaning with a fun and informative quiz.
Astoria NY Dental Cleaning Quiz
1. True or False: You should undergo a cleaning twice a year.
2. True or False: A cleaning can brighten your smile and freshen your breath.
3. True or False: Dental cleanings help prevent gum disease.
4. True or False: Along with cleaning, you should maintain proper dental habits at home.
Answer Key
1. True. The American Dental Association recommends people receive a dental cleaning once every six months. Frequent cleanings aid in the prevention of dental discoloration, tooth decay, and other serious smile issues.
2. True. Over time, our teeth become coated in a sticky substance known as plaque. Caused by the presence of oral bacteria, plaque increases the risk of teeth stains and bad breath. Using scaling technology, your Astoria NY general dentist will remove the layers of plaque from your teeth, rejuvenating your smile.
3. True. Plaque also irritates the gums. As a result, the gums become inflamed, causing soreness and redness. Without treatment, the gums may pull away from the teeth, forming pockets at the gum line. Once bacteria invade these pockets, patients may begin to exhibit the symptoms of gum disease, which include gums that bleed easily, loose teeth, and potentially, tooth loss. A routine cleaning helps stave off periodontal disease.
4. True. In order to keep your smile bright and beautiful, always practice good dental habits. You should brush your teeth twice a day and floss once. These simple steps help cleanse your mouth of harmful bacteria and stray food particles, reducing the risk of tooth decay and gum disease.
Schedule an Appointment with Your Astoria NY General Dentist
Ready to schedule a thorough dental cleaning with your Astoria NY general dentist? With a routine cleaning, Dr. Leibowitz will help improve the health and appearance of your smile. Schedule a consultation with Dr. Leibowitz by calling our 11106 dentist's office today at (718) 728-8320. We proudly serve patients from Astoria, Queens, Manhattan, Brooklyn, and the surrounding communities.