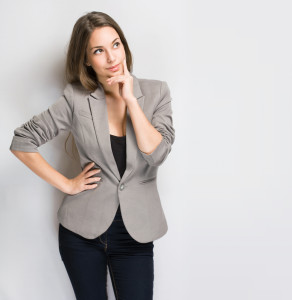 Straightening crooked teeth is a common necessity, and aside from improving your smile's appearance, the correction can help your mouth function more efficiently. Nevertheless, many older teen and adult patients whose teeth aren't ideally straight hesitate at the prospect of wearing metal braces to address the problem. Rather than decide whether you'd prefer crooked teeth or metal braces, Dr. Jeffrey Leibowitz may recommend ClearCorrect clear braces—the discrete, adult alternative to traditional orthodontic treatment. Learn more as your Astoria dentist outlines the advantages of clear braces over their metal predecessors
Get to Know ClearCorrect Braces
Discretion
As their name suggest, clear braces are designed to be virtually invisible, helping you preserve your confidence throughout your treatment period. To accomplish this, ClearCorrect eschews the traditional bracket-and-wire construction of metal and tooth-colored braces, replacing the design with a series of clear acrylic aligners.
Comfort
Your ClearCorrect aligners are designed to fit snugly over your teeth, and as a single, simple device, the acrylic aligners eliminate the recurring discomfort often associated with braces. There are no components that can jut out and scrape the inside of your lips and cheeks, and there are tightening appointments, which typically causes temporary discomfort as your teeth become accustomed to new pressure. To advance your ClearCorrect treatment, simply change your current aligner for the next in the series, each of which follows a doctor-prescribed path of movement to reposition your teeth properly.
Convenience
Aside from the cosmetic issue of metal adorning your teeth, braces also pose practical challenges in everyday situations, such as eating and brushing your teeth around the braces attached to them. By contrast, eating and dental hygiene can be accomplished as usual with clear braces by removing your aligners before each meal and tooth-brushing. For optimal results, however, be sure to wear your clear braces for the prescribed amount of time each day.
Learn More About Clear Braces from Your Astoria Dentist
For more information on discrete orthodontic treatment, or to find out if clear braces are right for you, schedule a consultation with Dr. Leibowitz by calling our Astoria dentist's office today at (718) 728-8320. Located in the 11106 area, we proudly serve patients from Astoria, Queens, Manhattan, Brooklyn, and the surrounding communities.