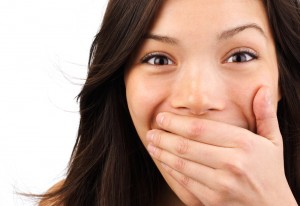 The thought of manually removing a tooth is enough to send shivers down the spines of some patients. At our Astoria dental office, Dr. Leibowitz strives to preserve as much of your natural tooth structure as possible, and offers numerous innovative dental procedures to restore diseased or damaged teeth. In some cases, however, a tooth may be damaged beyond repair, or so thoroughly infected that removal is necessary to prevent the further spread of infection. At such times, a tooth extraction may be your best, if not only, option to preserve your oral and overall health.
Does My Tooth Have to Go?
When your tooth is affected by tooth decay, or exposed due to an injury, early detection can typically translate into successful, relatively non-invasive treatment. Unfortunately, some oral health issues rarely, if ever, exhibit noticeable symptoms or discomfort until they have progressed. Depending on the severity at the time of detection, treating a diseased or damaged tooth can include removal of diseased tissue, or total tooth removal to prevent the spread of infection throughout the rest of your teeth. After a comprehensive dental examination, Dr. Leibowitz can discuss with you your viable treatment options, including tooth extraction, if necessary.
Evicting a Tooth? Nothing to Worry About
While the term "tooth extraction" may conjure thoughts of discomfort, the first step of tooth removal is to administer a local anesthetic to numb the area. Once you're comfortable, Dr. Leibowitz will loosen the tooth by gently moving it back and forth. The removal is simple, and after 24 hours, you can return to normal brushing and flossing, as long as you mind the tender area where your tooth used to be to avoid disturbing the healing process.
After Tooth Removal
After the tissues have healed, Dr. Leibowitz advises that you return to our dental office to consult with him regarding a tooth replacement (i.e., bridge, partial denture, or dental implant). Replacing a missing tooth can help prevent a host of future oral health issues, including malocclusion (misaligned bite) that can result from shifting teeth. To learn more about tooth extraction, or to schedule a dental consultation for a bothersome tooth, contact Dr. Leibowitz by calling our Queens dental office at (718) 728-8320. We proudly serve patients from Astoria, Queens, Manhattan, Brooklyn, and the surrounding communities.