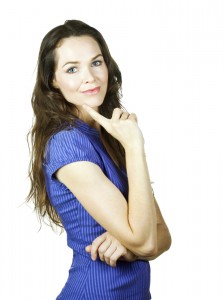 One of the oldest examples of ancient dentistry consists of a tooth whose cavity was filled with beeswax. In times past, our ancestors were quite inventive in their endeavors to treat dental issues. Materials that ancient humans used to fill teeth included stone chips, resin, cork, and eventually, metal. Today, the practice of removing and replacing infected tooth tissue continues strong. However, the materials of choice have advanced greatly. Your Astoria, NY, dentist Dr. Jeffrey Leibowitz explores the pros and cons of the two most popular dental filling materials; composite resin and silver amalgam fillings.
Silver Amalgam Dental Fillings
For over 150 years, silver amalgam has been the dental filling of choice. At the time that it was introduced to the US, in the early 1800s, gold was the standard dental filling material, but only a few select people could afford to pour the precious metal into their teeth. Aside from affordability, silver amalgam fillings were also durable. Amalgam fillings are strong and durable, typically lasting at least 10 or 15 years. Amalgam is also strong enough to adequately withstand chewing forces, and it is usually less expensive than the alternatives. Unfortunately, since they are made of silver and other metals, amalgam fillings are not aesthetically pleasing. To make room for the large fillings, additional healthy tooth structure must be removed, which can compromise the integrity of the remaining tooth structure.
Composite Resin Dental Fillings
In more recent years, composite resin has changed the dental world with a more subtle solution to dental fillings. Because composite resin fillings are matched to the color of your natural teeth, they allow you to smile with confidence in spite of your dental work. These tooth-colored fillings can also be placed with much more accuracy than their metal counterparts, and the filling can be accomplished with minimal tooth structure removal. However, composite resin fillings are a bit more expensive than silver fillings, and tend to wear down more quickly when placed on the chewing surfaces.
The Right Dental Filling for You
If you are in need of a dental filling, Dr. Leibowitz can help you find the right solution to fit your needs. To learn more about treating tooth decay, or to schedule a dental consultation, contact Dr. Leibowitz by calling our Queens dental office at (718) 728-8320. We proudly serve patients from Astoria, Queens, Manhattan, Brooklyn, and the surrounding communities.