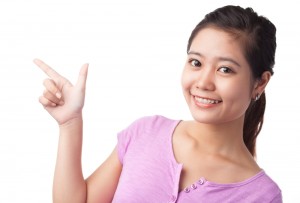 One of the most common tooth complaints that dental patients express is a discontent with the color of their teeth. This unhappiness is the reason why teeth-whitening is among the most popular cosmetic procedures today. However, stains on your teeth are not all the same, and in some cases, even professional-strength whitening procedures may not suffice to correct the blemish. Dr. Jeffrey Leibowitz, your Astoria, NY, dentist, explains the two major types of tooth stains and the best options for correcting them.
Extrinsic, or External, Tooth Staining
Extrinsic tooth staining occurs on the outside of the tooth. Common causes for extrinsic tooth stains include consumption of dark-colored foods and beverages, such as coffee, soda, wine, berries, and tea, among others. Poor oral hygiene is another common factor for tooth staining. Plaque attaches to your enamel (the protective outer layer of your tooth), and if allowed to remain for too long, it can turn your teeth yellow.
Because extrinsic stains are on the outer surface of the tooth, removing them is fairly straightforward. In many cases, properly brushing and flossing your teeth at least twice a day can suffice to scrub the stains away. At your dental checkup and cleaning, which you should attend at least once every six months, Dr. Leibowitz or our skilled hygienist can professionally remove traces of plaque and tartar buildup to further improve the shade of your teeth. For more dramatic results, ask Dr. Leibowitz if professional tooth-whitening treatment is right for you.
Intrinsic, or Internal, Tooth Staining
The color of your teeth can also suffer from the inside due to a number of various factors. Injury or extreme tooth decay can cause internal staining, as well as some prescribed medications. Tetracycline, antihistamines, and some blood pressure medications can cause the inside of your tooth to change color. Another common intrinsic stain occurs when children ingest excessive amounts of fluoride while their teeth are developing inside the gums. Fluoride overconsumption leads to a condition called "fluorosis," which describes a discoloration (usually white spots or streaks) of the tooth enamel after it develops.
Unfortunately, intrinsic stains do not respond well, if at all, to traditional tooth-whitening treatments. Dr. Leibowitz may suggest the use of porcelain dental veneers, which can be placed over the front surface of your tooth to eliminate the unsightly discoloration.
Call Today!
To learn more about improving your smile with whiter teeth, or to schedule a dental consultation, contact Dr. Leibowitz by calling our Queens dental office at (718) 728-8320. We proudly serve patients from Astoria, Queens, Manhattan, Brooklyn, and the surrounding communities.