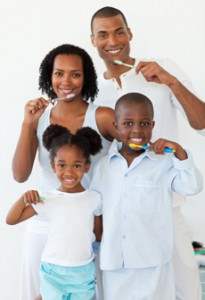 An Investment in Your Health
Many people do not see a dentist until an oral health problem becomes too painful to ignore, necessitating extensive and costly treatments. Seeing your Astoria dentist every six months for a checkup and cleaning can help prevent these problems from happening in the first place. In the event you do develop an issue with your teeth and gums, regular checkups ensure that Dr. Leibowitz can treat, and in some cases reverse, your problems with conservative measures. Consider the time and energy you put into maintaining your oral health an investment that will reap great rewards for your future health.
Preventive Dental Services in Astoria, Queens
Tooth decay and gum disease are just two of the oral health issues that can be prevented with good hygiene at home and regular professional checkups and cleanings. Preventive dentistry not only reduces your risk of developing oral health problems, but it can also improve your general health. Dr. Leibowitz offers treatment for TMJ disorder, bruxism, and sleep apnea in the form of custom oral appliances. If left untreated, TMJ disorder and bruxism can cause chronic pain and tooth damage. Untreated sleep apnea can lead to a variety of problems, including heart disease, obesity, and high blood pressure. Dr. Leibowitz invites you to explore his website so that you can empower yourself with information about the preventive treatments he provides.